Date :
18/02/2020

Notre client LORD SOLUTION FRANCE (Ex Flybywire) recrute un SAP Project Manager / Business Analyst basé dans leur nouvelle usine de Pont de l'Isère. (Proche Valence)
L'usine de Pont de l'Isère est un équipementier aéronautique qui conçoit, fabrique et maintien des contrôles commandes de dernière génération équipant la majorité des avions  dans le monde.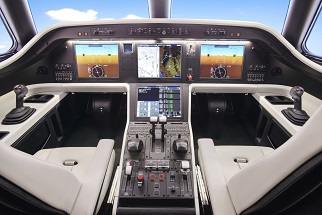 Dans le cadre du démarrage en cours d'une nouvelle usine, le SAP Project Manager sera en charge des projets d'implémentation des modules SAP Supply-Chain et Finance.
Description : 
A a SAP Project Manager/ Business Consultant, you may have previous experience in implementing SAP wich you are keen to developp in addition to wider business transformation skills. You will have process and SAP applications expertise covering Supply-chain modules.
Responsabilities :
This role involves:
Engagement in the full applications project lifecycle from requirements gathering to design and go-live
Working with ou client to design business processes that may be supported by SAP applications technology
Configuration of the applications and specifications requirements for reporting, data conversion, integration and custom objects
Suporting the end to end testing of the solution, including working with users to ensure acceptance and adoption of the solution
Qualifications :
To qualify you should possess dans demonstrate experience in the following
Expertise in priority in SD MM PP and appreciate for QM WM
Good problem solving and analytical skills
Communication and presentations skills: the ability to communicate technical information to non-technical individuals; and the ability to present to a range of audience in a clear, concis, appropriate manner
Mobility to travel
Accountabilities :
Understanding business needs and leading thoughtful design discussions around meeting those business needs and in standard manner fully leveraging SAP product capabilities
Expertise on SAP MM and SD
Developping and maintaining architectural and design direction and leading teams to develop creative business solutions within it.
Working with Customer Solutions analysts and business personnel to understand Finance business processes dans provide the technology to support processes.
Developping, based on requirement submitted by the business, detailled functionnal and technical specifications for changes to SAP systems
Consulting to ABAP developpers and provide develop customized solutions
Consulting wirh other custom code developpers and provide specs for interfaced solutions
Performing unit testing of changes (configuration, custom developpment, etc…) in development staging environments, including regressing testing of functionality that may be impacted by change
Coordinating long chain testing where appropriate of changes (configuration, custom development..) in development staging environments
Providing prototypes and implementation of new functionality based on client needs
Providing support for other activities that impact the system, such as configuration changes to support changing business conditions, SAP ECC upgrade, applications of hot packs, project work, etc…
Ensure thas system reliability is maintained
Ensure that development lifecycle and control processes are followed
Qualifications :
Bacherlor's degree in Computer Science, Management Information Systems, Business Administration or a related field
5+ years SAP experience required
Demonstrated proficiency MM and SD modules
Technical experience in architecting and collaborating with business process architect groups to develop efficient technical solutions in the areas of finance and/or treasury
Ability to relate technical ideas and functionality to non-technical users
Highly self-motivated, driven work ethic, keen attention to detail and exceptionnal customer service orientation
Strong analytical skills; ability to perform complex system analysis and draw conclusions by relating information from different sources, including root-cause analysis and issue resolution
Localisation : Pont de l'Isère
Si ce poste vous intéresse ou que vous souhaitez en savoir plus (contexte, niveau de rémunération…), contactez-nous directement.
Vous pouvez également nous envoyer un CV via le formulaire ou à abonin@alternative-search.com
Alexandre Bonin
Directeur associé
01 75 43 55 92
Proposez votre candidature